• Barista Tools • Coffee Art • Coffee Art Stencil • Coffee Stencils • Latte Art • Stencil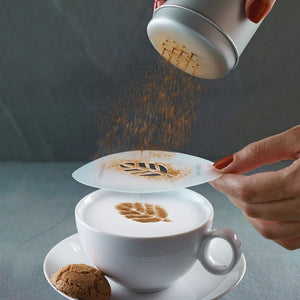 All of us love when we order a delicious cappuccino or latte from a coffee shop or cafe  and they serve it with a beautiful heart, a tulip or cool design in the latte or foam. It always brings a smile to our face and brightens-up our day! If you want to serve beautiful and impressive-looking coffee, you may have to take up barista courses for a couple of years and learn the skills as a barista just to learn to make designs in the latte or foam. Or, you could do it the easy way. You can still create...
---
• Coffee Art • Coffee Art Pitcher • Frothing Pitcher • Latte Art • Starbrew Classic Silver Coffee Art Pitcher • Starbrew Eagle's Beak Multi-Color Coffee Art Pitcher • Starbrew Eagle's Beak Reflective Coffee Art Pitcher • Starbrew Handle Free Coffee Art Pitcher • Starbrew Platinum Coffee Art Pitcher
Any coffee lover knows that foam can make or break the entire coffee drinking experience. If you've been practicing to make your perfect latte art at home in hopes of mimicking the the quality found at your favorite cafe, it's about time to invest in a coffee art pitcher. There are a number of factors to consider when investing in the right pitcher. Some coffee art pitchers are more for the basics while others are more suitable for those in the advanced stage of an espresso artists or baristas. You need to ask yourself this question. Do you want to...
---
• Classic Silver Latte Art Pitcher • Coffee Art • Latte Art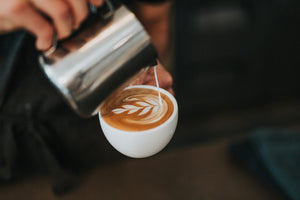 Making your coffee at home have so many advantages. It not only saves time and money but it's always done just the way you like it. With the right gear and with enough practice, you can in fact turn your cup into a canvas by creating eye-catching designs like hearts and tulips with just espresso and steamed milk. Here's the gear and steps should you decide to get started at home: What You Need: An espresso maker with a steam wand. Coffee Art Pitcher with an ultra sharp or pointed spout. Wide, bowled-shaped coffee mug. Milk (Use whole milk as...