• Barista Tools • Coffee Art • Coffee Art Stencil • Coffee Stencils • Latte Art • Stencil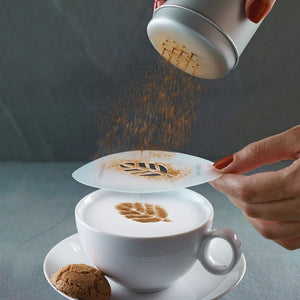 All of us love when we order a delicious cappuccino or latte from a coffee shop or cafe  and they serve it with a beautiful heart, a tulip or cool design in the latte or foam. It always brings a smile to our face and brightens-up our day! If you want to serve beautiful and impressive-looking coffee, you may have to take up barista courses for a couple of years and learn the skills as a barista just to learn to make designs in the latte or foam. Or, you could do it the easy way. You can still create...
---
• Coffee Art • Coffee Art Pitcher • Frothing Pitcher • Latte Art • Starbrew Classic Silver Coffee Art Pitcher • Starbrew Eagle's Beak Multi-Color Coffee Art Pitcher • Starbrew Eagle's Beak Reflective Coffee Art Pitcher • Starbrew Handle Free Coffee Art Pitcher • Starbrew Platinum Coffee Art Pitcher
Any coffee lover knows that foam can make or break the entire coffee drinking experience. If you've been practicing to make your perfect latte art at home in hopes of mimicking the the quality found at your favorite cafe, it's about time to invest in a coffee art pitcher. There are a number of factors to consider when investing in the right pitcher. Some coffee art pitchers are more for the basics while others are more suitable for those in the advanced stage of an espresso artists or baristas. You need to ask yourself this question. Do you want to...
---
• Coffee Grinder • Hand Grinder • Manual Coffee Grinder • Starbrew Stainless Steel Manual Coffee Grinder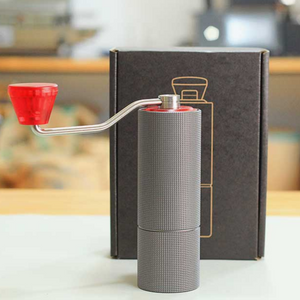 If you are really busy to grind your own coffee at home and are always on the go, then getting yourself a manual coffee grinder or hand grinder is the right choice. Grinding your own coffee at home or on the go can dramatically increase the coffee quality of the brewed. Coffee tends to lose its freshness much faster when it is in the ground form over whole bean form. So, if you are looking to increase your cup quality, then is better to grind your own coffee.   If you are interested in manual brewing on a small scale,...
---
• Ceramic Cup • Coffee Cup • Coffee Mug • Coffee Taste • Plastic Cups • Polystyrene Foam Cups • Stainless Steel Thermos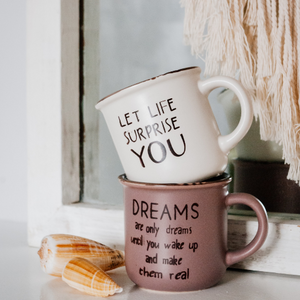 Are you aware that the cup or mug you choose to drink your morning coffee or during your coffee break is much more than just a vessel that holds your latte or cappuccino? Whether you decide to use a paper cup, a unique or special coffee cup or mug or a stainless steel thermos for your coffee to go, the taste of your coffee could seem to vary among each type you use. Polystyrene Foam Cups and Plastic Most of you by now should be aware that drinking your hot coffee out of polystyrene foam or plastic is not really...
---
• Environmental Issues • Non-plastics • Plastic Straws • Save The Planet • Stainless Steel Drinking Straw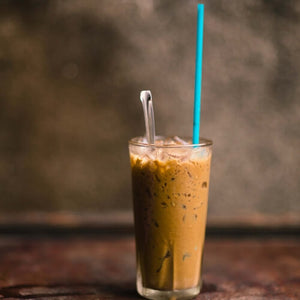 The last time you ordered a drink at a coffee shop, cafe or restaurant, did it come with a plastic straw? Just a few years ago, you automatically received a straw with any cold take-out drink like your favorite iced coffee or tea and probably didn't think twice about it. According to the Trash Free Seas Alliance, the average American uses 1.6 straws a day. In the United States alone, that's enough to circle the equator two and a half times. An estimated 7.5 percent of plastic in the environment comes from straws and stirrers. Single-use plastic items such...